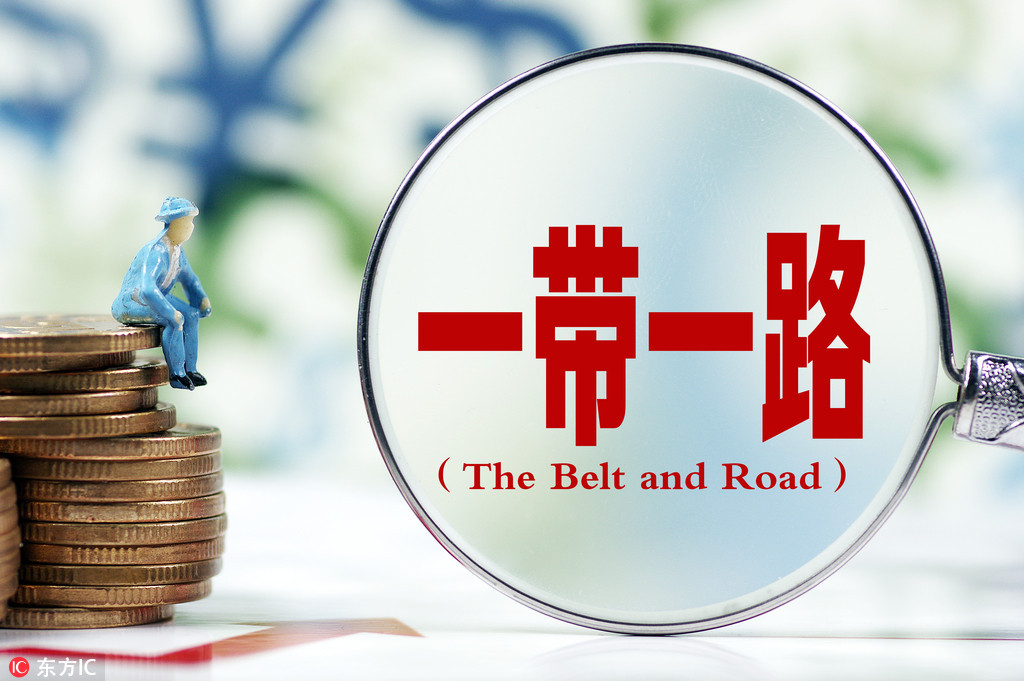 China's direct investment in countries and regions that are part of the Belt and Road Initiative is estimated to reach $25 billion in 2020, up 100 percent from the levels seen in 2014, according to a new report from Commerzbank AG, Germany's second-biggest bank by assets.
The Belt and Road Initiative is redefining China's outbound mergers and acquisitions, with some 450 acquisition deals in Western Europe during 2016 and 2017, and 300 in 74 countries and regions that were part of the initiative during the same period, the bank said in its report. The total value of the deals during the period reached $120 billion and $60 billion respectively.
However, the number of M&A deals in Western Europe declined by 18 percent in 2017 from the 2016 level. Deals in countries and regions participating in the Belt and Road Initiative surged 8 percent during the same period.
It is estimated that M&A deals between China and Western Europe will increase in the next few years, particularly as the United States becomes more challenging for Chinese companies, and more European companies take advantage of being at one end of the initiative.
"We see China as one of our most important international markets. Many of our clients are interested in what is happening in China and in supporting the initiative," said Roland Boehm, divisional board member at Commerzbank.
He noted that the initiative will bind Europe and Asia much more closely. "It will lead to a genuinely better understanding between China and Germany about each other, and about the potential for cooperation in the future."
"We believe that the Belt and Road Initiative is giving Chinese companies an opportunity to show the outside world that they no longer deserve a reputation as technology and asset hunters, but instead offer high-value products and services," said Boehm.
According to Commerz-bank, China is already the largest supplier of mobile phones in many countries of sub-Saharan Africa, and a serious player globally in terms of higher-end models due to the emergence and expertise of Huawei and Xiaomi.
In January 2017, Chinese group Sirio Pharma's acquisition of Ayanda, a leading European softgel manufacturer, helped create more value for European customers due to the Chinese company's production capacity.
"China's corporate evolution, from being a home for low-cost manufacturing of parts and goods for multinationals such as Apple and Nike to being a producer of high-value products, is shaping mergers and acquisitions in the Belt and Road region," said Boehm.
In terms of the regional M&A targets, Commerzbank highlights an emerging distinction between technology-focused acquisitions in Europe - such as ChemChina's acquisition of Pirelli, and power and infrastructure projects in Central and South East Asia and Africa.
Chinese companies are also seeking opportunities in other Belt and Road countries and regions that have burgeoning populations but underdeveloped infrastructure such as India, Vietnam and Thailand.
"We see numerous M&A deals happening along the B&R, because of the sharing of technology, the sharing of concepts, and the opening of the market. We are optimistic about the future," said Boehm.

Source: ChinaDaily
Please
contact us
in case of Copyright Infringement of the photo sourced from the internet, we will remove it within 24 hours.