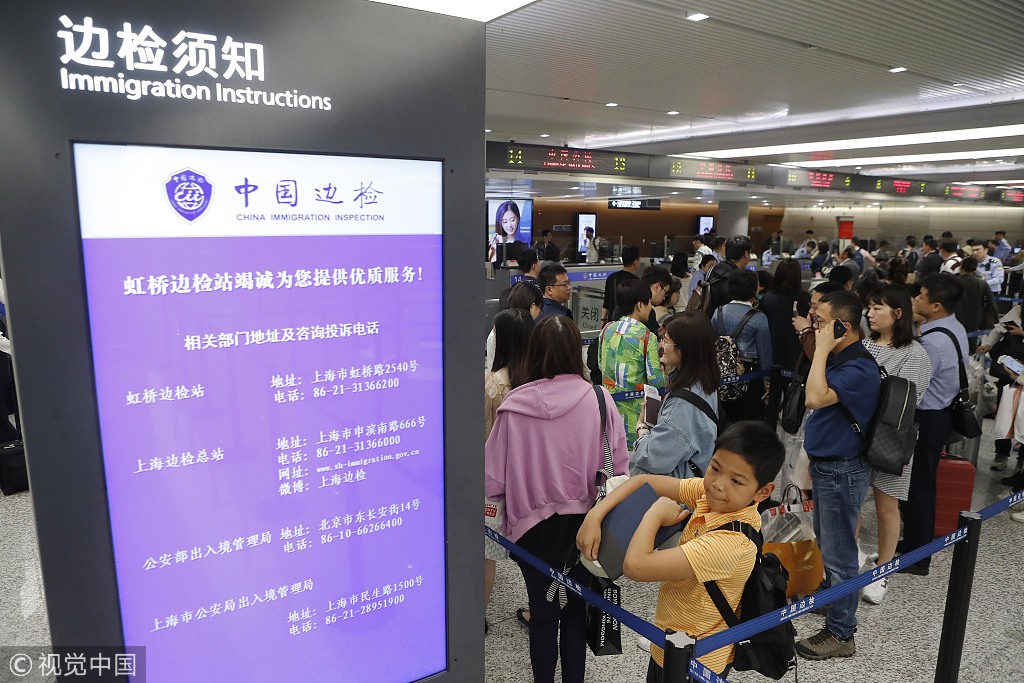 High net worth individuals in China are showing increasing interest in immigration to Europe, as countries in the continent have come up with
more favorable policies, according to the Hurun Chinese Immigration Index 2018 released on Saturday. [Photo/VCG]
High net worth individuals in China are showing increasing interest in immigration to Europe, as countries in the continent have come up with more favorable policies, according to the Hurun Chinese Immigration Index 2018 released on Saturday.
The Index, jointly complied by Hurun Research Institute and Shanghai-based immigration consulting firm Visas, showed Ireland jumped to third place for the first time this year in a list of most preferred immigration destinations for Chinese billionaires.
As explained by Chen Zhaohui, partner at Visas, Ireland has risen as the dark horse this year, as its quality British-style education and sound economic environment have helped it to stand out. Ireland's world-leading position in computer science, its relatively lower tax and a young, diverse social structure are all competitive factors compared to other immigration destinations.
Greece for the first time entered the top 10, taking sixth place. As Hurun founder and chief researcher Rupert Hoogewerf explained, the economy in Greece is picking up as the country is participating in China's Belt and Road Initiative. Immigrants to Greece can also gain profitable returns on property investment. Therefore, wealthy Chinese are prioritizing Greece if they are planning for property investment as a means of immigration.
"For high net worth individuals, their choices of immigration destinations are diversifying. The new destinations in Europe are of more appeal thanks to their comparatively lower threshold and easier application procedures," Hoogewerf said.
As a traditionally popular immigration destination, the United Kingdom rose one place, coming in second on this year's list. Its education quality, medical services and social welfare were strong positive factors according to surveyed billionaires.
Hoogewerf also said it is a good time to invest in the UK, as the British pound is at a low position at present. Uncertainties brought by Brexit have also resulted in lower property values, he said.
It is also worth noting 90 percent of the polled billionaires with immigration plans said they will return and stay in China after retirement, Hoogewerf said. Chen of Visas added a large number of investors will focus on their business in China even after they have obtained immigration status in another country.
This is the fifth year in a row Hurun has released this index. The research institute interviewed a total of 224 high net worth individuals with an average personal wealth of 29 million yuan ($4.4 million) for this year's index.

Source: ChinaDaily
Please
contact us
in case of Copyright Infringement of the photo sourced from the internet, we will remove it within 24 hours.