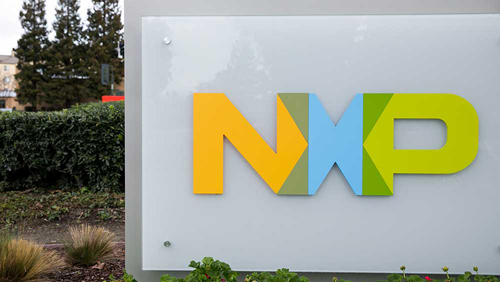 NXP Semiconductors has sold a business that accounted
for 12% of sales last quarter.
Apple (AAPL) chip supplier NXP Semiconductors (NXPI) plans to downsize by 20% after selling its discrete, logic and power chips unit to a Chinese outfit for $2.75 billion, the company said late Monday.
But even with the sale, NXP still sees 5%-7% annual sales growth from 2016 through 2019. For 2019, NXP cut its forecast for EBITDA (earnings before interest, taxes, depreciation and amortization) minus items to $3.7 billion from $4 billion, but it retained its view for long-term 15% growth in earnings per share ex items growth.
NXP shares traded up and down Tuesday, closing 3 cents lower at 87.37 on the stock market today. Late Monday, the company announced that Beijing Jianguang Asset Management and Wise Road Capital would buy its Standard Products division.
Under the deal, about 11,000 NXP employees will be transferred to the Netherlands to work for the rebranded Nexperia. Nexperia will focus on automotive applications, Michael Zhang, managing partner of Wise Road Capital, said in a statement.
Nexperia will also take over NXP's front-end wafer fabs in the U.K. and Germany, as well as its back-end facilities in China, Malaysia and the Philippines. All in-house equipment, patents and IP associated with the Standard Products division will transfer to Nexperia.
The Standard Products division accounted for 12% of NXP's total sales in Q1, down from 22% in the year-earlier quarter. For 2015, it pulled in $1.2 billion in sales, about 20% of the total.
Following the transaction, NXP's automotive and mobile segments will remain unchanged at 41% and 15%, respectively, of total sales, NXP said Tuesday. Its computing, consumer, communications infrastructure and industrial units will fluctuate by 1 percentage point apiece.
Automotive is NXP's most important unit, NXP CEO Rick Clemmer told IBD in May. NXP acquired Freescale Semiconductor last year to become the top automotive chip player. Now, NXP is working with Tesla Motors (TSLA), Alphabet (GOOGL), Apple and Ford (F), as those companies develop self-driving cars.
"This transaction is a positive accomplishment for all parties involved," Clemmer said Monday in a statement. "It enables NXP to continue to focus on its high-performance mixed signal business, furthering our secure connections for a smarter world strategy."
NXP's HPMS business is comprised of automotive and security solutions, and pulled in 85% of Q1 sales.

Investor's Business Daily
Please
contact us
in case of Copyright Infringement of the photo sourced from the internet, we will remove it within 24 hours.