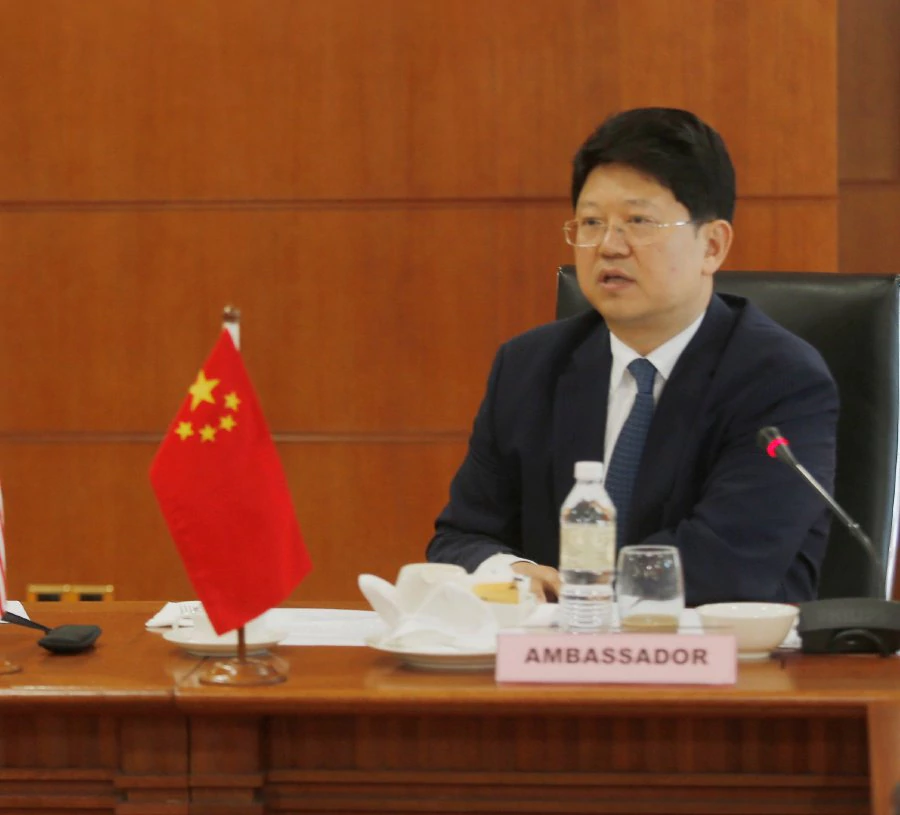 Chinese Ambassador to Malaysia, Bai Tian. File Pix by Supian Ahmad
Three Chinese enterprises have invested RM1.2 billion in Malaysia in the first week following the formation of the new government led by Prime Minister Tun Dr Mahathir Mohamad, said Chinese Ambassador to Malaysia, Bai Tian.
He said this was a reflection of Chinese enterprises' appreciation of good business environment and the confidence they have in the new Malaysian government.
Bai Tian said this years marks the 44th anniversary of the establishment of diplomatic relations between China and Malaysia.
"China will work hand in hand with the new Malaysian government, to inherit and develop friendship of generations, expand the mutually-benefiting cooperation and support each other," said the envoy.
"With joint efforts of both sides, the two governments would be able to develop in a higher, faster and stronger manner, embarking on a new journey and achieving greater glory," he said in a statement.
He said 44 years ago, Malaysia was the first ASEAN country to establish diplomatic relations with China, starting a new phase of cooperation between the two great countries.
"Besides, leaders of the two countries have always maintained the general direction of China-Malaysia friendship while assessing the situation and complying with the trend," he added.
Bai Tian said during the first 20 years of China's reform and opening up, a large number of Malaysian entrepreneurs came to China to invest and develop businesses, making valuable contributions to the process of liberalisation as well as national economic development.
Malaysia has accumulatively invested US$7.58 billion in China, surpassing China's investment in Malaysia.
As its counterpart, China kept its promise of keeping the renminbi from depreciating during the Asian financial crisis, which helped Malaysia fight against the turmoil.
For nine consecutive years, China has remained Malaysia's largest trading partner and is the largest investor in Malaysia's manufacturing industry for two consecutive years, as well as, main construction contracting partner of Malaysia for many years.

Source: New Straits Times
Please
contact us
in case of Copyright Infringement of the photo sourced from the internet, we will remove it within 24 hours.