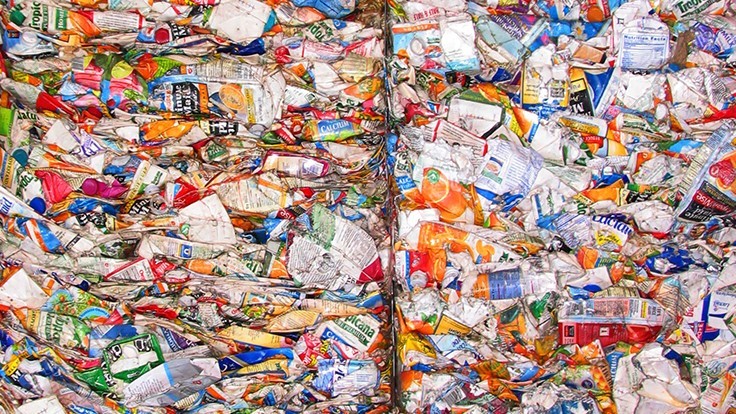 Ecomelida will focus on processing cartons and plastic scrap separated from paper pulp.
Ecomelida Inc., the United States subsidiary of China-based Zhangzhou Sanlida Environmental Technology Corp. has announced plans to locate its first facility in North America in Orangeburg County, South Carolina. The new facility is expected to be operational by the fourth quarter of 2018 and to create 200 new jobs.
The company is expected to invest around $52 million on a plant designed to produce marketable paper and plastic scrap paper separated from beverage cartons, aseptic packaging and paper mill pulp byproducts. The recycled plastics extracted, largely polyethylene (PE), will be used in foam, cast plastic parts and other sources.
Zhangzhou Sanlida Environmental Technology imports and recycles recovered fiber and plastic scrap in China. The company indicates it has worked with a number of beverage carton firms such as Sig Combiblock, Elopak and Tetra Pak. The company purchases around 30,000 tons of material per year.
South Carolina's Coordinating Council for Economic Development has approved job development credits related to the project. The agency also has awarded Orangeburg County a $750,000 Rural Infrastructure Fund grant to assist Ecomelida Inc. with the costs of site preparation and building construction.
"Today marks another chapter for our company as we invest in this new Orangeburg County plant," states Xi Cheng, Ecomelida's chairman. "We are thankful for the assistance we have received from the state and county governments and look forward to years of continued success."
"Foreign direct investment continues to play a significant role in supporting South Carolina's diverse economy," says South Carolina Secretary of Commerce Bobby Hitt. "Ecomelida's new investment in Orangeburg County is a milestone for this community, and we're excited to see what the future has in store for this innovative company."

Source: Recycling Today
Please
contact us
in case of Copyright Infringement of the photo sourced from the internet, we will remove it within 24 hours.