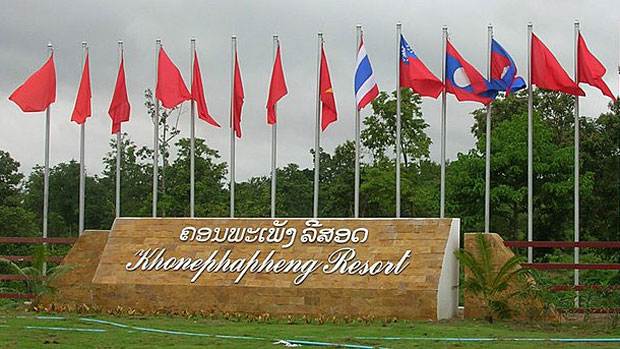 As work progresses on a high-speed railway linking Laos with China, Beijing is pouring billions of dollars in aid and investment into its poorer neighbor to fund other projects, pulling it closer into China's orbit, sources say.
Lao Prime Minister Thongloun Sisoulith has urged government ministries and other departments to efficiently spend a 5.2 billion yuan (U.S. $800 million) package of foreign development assistance recently given by China for unspecified projects, the official KPL news service said in a report last week.
Speaking to RFA's Lao Service on condition of anonymity, a Laos-China Cooperation Department official of the Planning and Investment Ministry confirmed the amount of the aid under discussion, adding, "But this figure is still a secret, since we are still planning the projects."
Meanwhile, Lao Deputy Minister of Foreign Affairs Khamphao Ernthavanh and Chinese ambassador to Laos Wang Wentian signed an agreement on Jan. 3 providing U.S. $3.4 million in aid for projects planned along the Mekong River, including improvements on Lao ports.
Chinese money is funding other major projects in Laos, Lao state media say, with U.S. $90 million in funds pledged during a visit in November 2017 by Chinese president Xi Jinping for construction of a hospital in Vientiane, and U.S. $615 million promised toward improvements in the country's health sector over the next three years.
China is now also Laos's top investor, with Chinese companies putting up to U.S. $7 billion toward the development of Special Economic Zones, dams, mines, and rubber plantations, with a new SEZ worth a further U.S. $9 billion now planned for the country's southern Champassak province, official sources say.

Source: RFA
Please
contact us
in case of Copyright Infringement of the photo sourced from the internet, we will remove it within 24 hours.