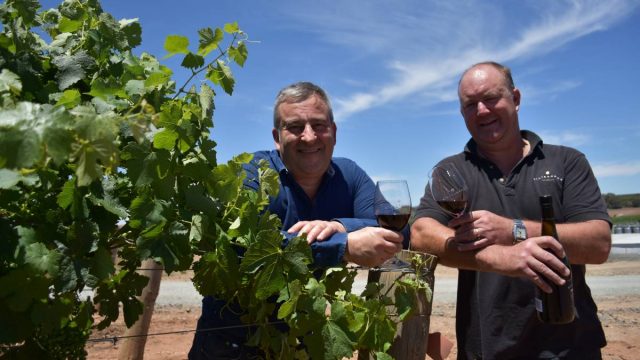 China's oldest winery, Changyu Pioneer, has bought an 80% stake in Clare Valley-based winery Kilikanoon Wines for AU$20.6 million, the latest purchase from the Chinese winery following acquisitions in France, Spain and Chile.
With the rise of Australian wine's popularity in China and an expected tariff reduction based on the two countries' Free Trade Agreement, Chinese companies now seem to be looking beyond Bordeaux to purchase wine estates and Changyu is the latest to join in. Australia surpassed France in October as China's biggest source for imported wines for the first time.
Despite Changyu's majority stake, the deal would see Kevin Mitchell, the winery's chief winemaker, and Warrick Duthy, managing director, continue to remain at their posts and keep their shares, reported local newspaper Times of the Coast.
Founded in 1997, the small boutique winery in Clare Valley was named James Halliday's 'Winery of the Year' in 2013.
The deal will most certainly give the winery strong financial backings and an unparalleled entrance into China market, leveraging on Changyu's nationwide sales network.
"After the acquisition, its products will be incorporated and sold through Changyu's channels in the Chinese market, which will help it to gain a sound sales network in a short time", wrote Chinese newspaper The Economic Observer.
Speaking of the partnership, Duthy told the local newspaper, "They evaluated (Australian companies and regions) and chose Clare. They have said that, we have chosen Clare. This style of wine suits the Chinese palate.
"If the Chinese investment community think Australian wine is worth investing money into then it's not just a short boom we are seeing," he added.
Changyu first visited Kilikanoon in 2016 and the negotiation started in early 2017. However, the investment is subject to Chinese Government approvals, and settlement of the deal is planned for mid-January 2018.
Earlier this year, Changyu acquired an 85% majority stake in Chile's Bethwines for US$50 million, following previous acquisitions of two wineries in France and one winery in Spain.

Source: The Drinks Business
Please
contact us
in case of Copyright Infringement of the photo sourced from the internet, we will remove it within 24 hours.