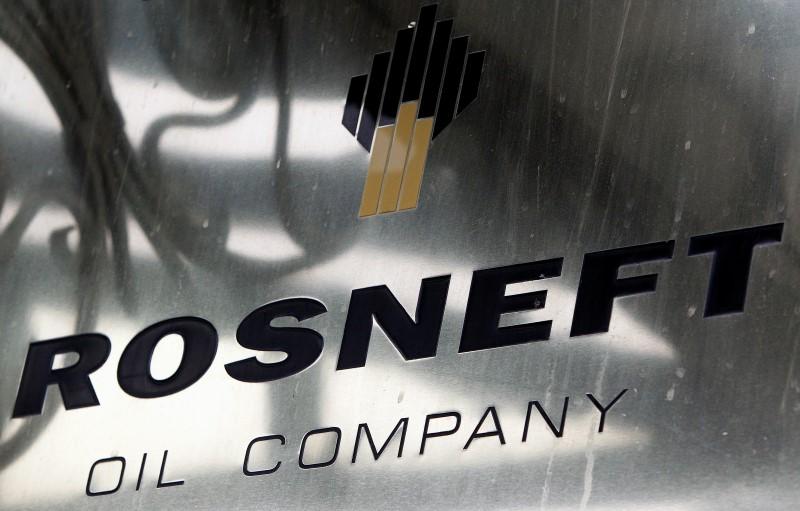 Chinese conglomerate CEFC will buy a 14.16 percent stake in Russian oil major Rosneft (ROSN.MM) for $9.1 billion from a consortium of Glencore (GLEN.L) and the Qatar Investment Authority, strengthening the energy partnership between Moscow and Beijing.
CEFC China Energy has grown in recent years from a niche oil trader into a sprawling energy conglomerate and the transaction will allow China, the world's second largest energy consumer, to boost cooperation with the world's top oil producer.
The deal comes as the United States imposes a new round of economic sanctions on Russia, making it difficult for large Western firms such as Glencore to develop partnerships and increase ties with state-owned firms such as Rosneft.
Glencore said in a statement that CEFC will buy shares at a premium of around 16 percent to the 30-day volume weighted average price of Rosneft shares without naming the price. A CEFC spokesman said the company would pay $9.1 billion.
Rosneft's market capitalization stands at $57 billion and the deal makes it one of the largest investments ever made by China into Russia.
Glencore and QIA will retain stakes of 0.5 percent and 4.7 percent in Rosneft respectively.
The Kremlin has been seeking to expand its ties with China, especially since the West imposed wide-ranging sanctions on Moscow to punish it for the annexation of Crimea and an incursion into east Ukraine in 2014.
Russia tops the list of Chinese crude suppliers where it competes with its arch-rival Saudi Arabia, the world's largest oil exporter.

Source: Reuters
Please
contact us
in case of Copyright Infringement of the photo sourced from the internet, we will remove it within 24 hours.