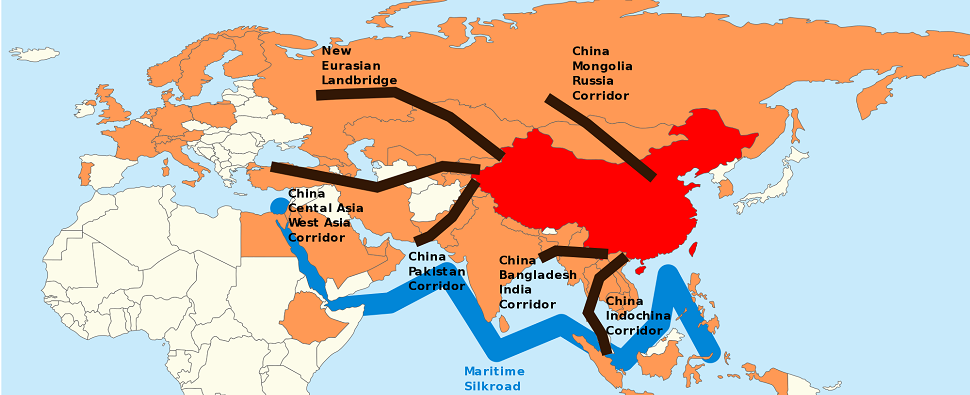 Logistics led the way for Chinese outbound investments during the second quarter of 2017, which amounted to a total of $97 billion.
The industrial sector received the lion's share of the investments, according to a report released by the London-based merchant bank Grisons Peak. Geographically speaking, North America led in both volumes and aggregate amounts of investments, followed by Europe and Asia.
"A substantial percentage of US investments were technology related," noted the report.
The Belt and Road Forum (BARF) in May, the SCO Forum in Astana, and Summer Davos in China generated a host of government-to-government agreements.
Among the logistics investments, the Chinese government signed memoranda regarding various aspects of the Belt and Road initiative cooperation with the governments of Mongolia, Pakistan, Nepal, Croatia, Montenegro, Bosnia and Herzegovina, Albania, Timor-Leste, Singapore, Myanmar, Malaysia, Hungary, Laos, and Cambodia. The National Development and Reform Commission of China signed an agreement with the the Czech Republic on jointly coordinate and project promotion and implementation.
The China Development Bank signed financing documents on the Indonesian Jakarta-to-Bandung High-Speed Railway Project and financing cooperation agreements on port, electricity, and industrial park with the relevant institutions in Sri Lanka, Pakistan, Laos, and Egypt.
The Export-Import Bank of China signed loan agreements for the modernization of the Hungarian-Serbian Railway Line, on road projects with Cambodia, Ethiopia, and Kazakhstan, and with Vietnam on urban railway line project. A telecommunication projects in Serbia, a bridge project in Mongolia, an airport development project with in Myanmar, and a container depot project in Kenya were also approved.
The Export-Import Bank of China signed loan agreements on industrial park, power transmission, wind power, water, dams, satellite, and hydraulic factory projects with the relevant governments of Belarus, Cambodia, Ethiopia, the Laos, Kenya, Mongolia, and Pakistan, and loan agreements on power grid upgrading, thermal power, coal mine modernization, and tire factory projects with companies in Egypt, Bangladesh, Uzbekistan and Saudi Arabia.
The National Development and Reform Commission of China announced it will set up the China-Russia Regional Cooperation Development Investment Fund, with total funding of $15 billion and initial funding of $1.5 billion to promote cooperation between China's Northeast and Russia's Far East.
The Chinese government signed economic and trade cooperation agreements with the governments of 30 countries and announced it will increase its assistance to developing countries along the Belt and Road to at least $9 billion over the next three years. China also announced the Silk Road Fund will expand by $15 billion.

Source: GlobalTrade
Please
contact us
in case of Copyright Infringement of the photo sourced from the internet, we will remove it within 24 hours.