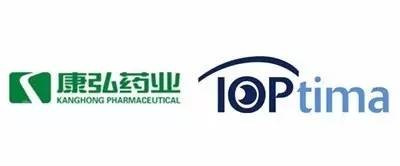 BioLight Israeli Life Sciences Investments Ltd.chaired by Israel Makov and managed by CEO Suzana Nahum-Zilberberg, has signed a memorandum of understanding for the sale of its leading product, the only one directly generating revenue for the company, to a Chinese company. BioLight's share was up 8% today, pushing the company's market cap up to NIS 280 million.
IOPtima, a company that was part of BioLight's historical portfolio before Makov's involvement with the company, developed laser surgery technology for treatment of glaucoma. BioLight holds 70% of IOPtima. Under the memorandum of understanding, which for the present is non-binding, the Chinese company, Chengdu Kanghong Pharma will invest $7 million in IOPtima for 19% of that company's shares at a $30 million company value. The Chinese company will receive an exclusive license to market IOPtima's product in China. After six months, the Chinese company will acquire additional shares in IOPtima from the existing shareholders, including BioLight, thereby increasing Chengdu Kanghong Pharma's IOPtima stake to 60%, for $17.2 million, reflected a $42 million company value.
In two further stages scheduled for 2019 and 2021, the Chinese company will acquire the remaining shares in IOPtima at a price determined by IOPtima's profits, reflected a company value of $40-56 million.
BioLight's system for treatment of glaucoma is approved for marketing in China, Europe, Israel, Mexico, Peru, and Canada. IOPtima already has a Chinese subsidiary founded in order to market its products in this country.

Source: Sourcing:Globes
Please
contact us
in case of Copyright Infringement of the photo sourced from the internet, we will remove it within 24 hours.