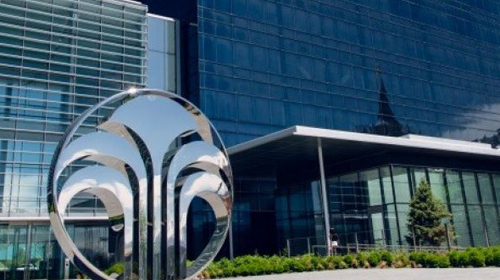 Provo—Nu Skin Enterprises, Inc. announced Wednesday it has entered into an agreement for a $210 million strategic investment from Ping An ZQ China Growth Opportunity Limited. The firm consists of a consortium of experienced Chinese investors led by Ping An of China Securities (Hong Kong) Company Ltd. and a group of additional investors affiliated with ZQ Capital Limited.
"We are honored to have the support of Ping An and ZQ Capital as we look to accelerate our growth and development in China," said Truman Hunt, chief executive officer. "Ping An and ZQ Capital bring significant local market knowledge and valuable expertise that we believe will positively impact our long-term growth opportunities in this important region."
Ping An of China Securities (Hong Kong) Company Ltd. Chairman Le Lin said, "We are excited to become a strategic investor of Nu Skin and believe in the company's global business opportunity and specific growth potential in the Chinese market. Our relationship brings together our collective strengths that we believe will generate positive long-term results."
ZQ Capital Founding Partner Simon Shen said, "This investment represents a meaningful step in our firm's continued commitment to the consumer story in China. We firmly believe that our resources and knowledge in China can add to Nu Skin's existing franchise and look forward to working together with the company to unlock additional shareholder value."
Nu Skin Chief Financial Officer Ritch Wood said, "We expect this investment will be accretive for Nu Skin shareholders. We plan to use the proceeds for repurchasing common stock throughout the remainder of the year and investing in our China operations.
"Over the next two days we will be hosting approximately 20,000 sales leaders and customers from throughout the Greater China region at our convention in Hong Kong. In conjunction with this event, last week we completed a very successful introduction of ageLOC Me, an innovative customized skin care system, selling out of a limited supply in China. Based in part on this success, we currently anticipate delivering second-quarter revenue at the high end of, or slightly above, our previous guidance of $560 to $580 million," Wood added.
Under the terms of the investment, Ping An ZQ China Growth Limited is purchasing $210 million in aggregate principal amount of 4.75 percent, four-year convertible senior notes with an initial conversion price of $46.50 per share. The convertible notes will be general unsecured obligations of Nu Skin. Nu Skin expects to complete the sale of the notes within five business days, subject to customary closing conditions. Additional information relating to these securities can be found in a current report on Form 8-K that will be filed with the U.S. Securities and Exchange Commission.
Simpson Thacher & Bartlett LLP is acting as Nu Skin's legal counsel. Paul Hastings LLP is acting as legal counsel to Ping An ZQ China Growth Opportunity Limited and MagStone Law LLP is acting as legal counsel to ZQ Capital.

Utah Business
Please
contact us
in case of Copyright Infringement of the photo sourced from the internet, we will remove it within 24 hours.