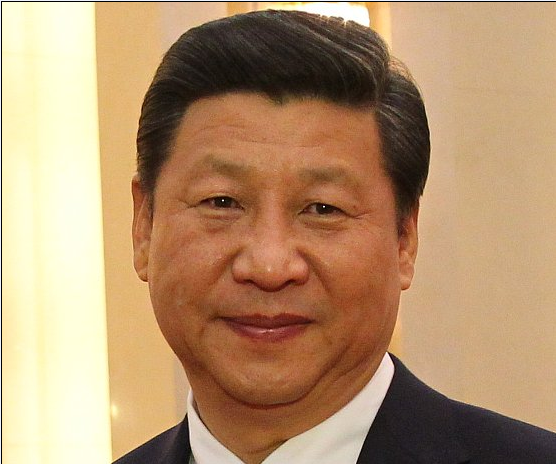 Details of the Czech visit of Chinese President Xi Jinping were officially announced on Monday. It's pretty clear that the Chinese president on the first Czech official visit ever will not be coming empty handed and that a series of major business deals are in the pipeline. Some major deals already seem to have firmed up.
A presidential visit of the magnitude of China's Xi Jinping three-day stopover in the Czech Republic from March 28 will clearly be the occasion for a lot more than the exchange of some friendly words, gifts, and lavish feasts, though those certainly will feature in the program.
The business side of the visit will be exactly that – business – with the Czech Republic looking to finally get a bigger slice of the Chinese investment cake after long lagging behind neighbours such as Poland and Hungary.
And China, the world's second biggest economy, finally seems to have woken up to the business opportunities that might be on offer. Host, President Miloš Zeman has been talking up to likelihood of a second wave of Chinese investment in the Czech Republic. The Czech president's spokesman, Jiří Ovcáček on Monday filled in some of the details:
"It is possible to expect that the second wave of Chinese investment will reach 45 billion crowns. It will only be possible to give specific details of the agreements when they are signed."
The smaller first wave of Chinese investment is believed to have brought in 10 billion crowns already.
A substantial part of the first wave was focused on the Chinese group CEFC, which already picked up stakes in the Lobkowicz brewery, Travel Service airline and tourism group, media group Empresa, and, most visibly, first division Czech football club Slavia Prague.
Now, CEFC is reported to be on the brink of pulling off an even bigger coup by upping its current 10 percent stake in the Czech J&T Finance Group to 50 percent. The news does not come completely out of the blue, a Chinese increase in control was expected but only taking CEFC's ownership to 30 percent.
The two main pillars of the J&T Finance Group are the bank J&T and Poštová Banka but the separate J&T private equity group has fingers in many, mostly Czech and Slovak, pies ranging from travel and tourism, to energy, refining, sports, industry and the media with CEFC already buying separate stakes in these.
The Czech president's spokesman was not willing to say whether CEFC's reported 23 billion crown investment in J&T Finance Group is being counted as part of the overall 45 billion second wave of Chinese investment. All he would say was that new Chinese investment will stretch a long way beyond just the banking sector. Indeed, CEFC is itself looking to use J&T's wide local knowledge to push its Czech activity way beyond just banking.
Czech analyst with the Roklen investment group Lukáš Kovanda says the CEFC investment should be welcomed:
"I would chiefly perceive it as positive that international capital regards the Czech Republic as a stable economy where there are potential opportunities for investment in profitable activities. This reflects the rapid rate of economic growth, low level of unemployment, the fact that there have not been any financial earthquakes and the stable political environment. So I would see the Chinese investment as positive."

Radio Prague