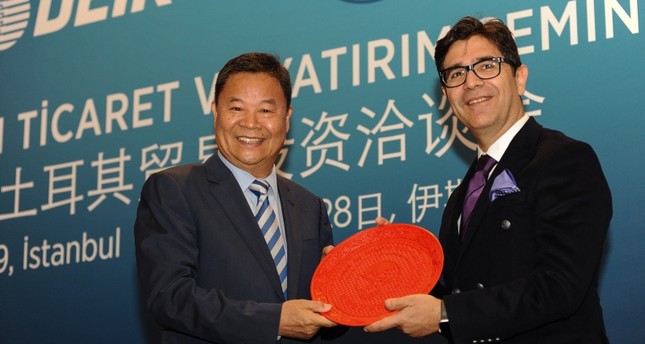 Turkish and Chinese businesspeople came together at a seminar in Istanbul on Thursday to discuss ways of increasing bilateral trade and investment. Having enjoyed an upward trend in their bilateral economic ties in recent years, the two countries are committed to further improving current potential, particularly in investment. Namely, China is looking to double its investments in Turkey to $6 billion by 2021 according to Deng Li, the country's ambassador to Ankara.
There are around 1,000 Chinese companies currently operating in Turkey. They mainly carry their operations in the logistics, electronics, energy, tourism, finance and real estate sectors and are expanding their business and have increased their operations in the country after the launch of the Belt and Road Initiative (BRI).
The multibillion-dollar project was launched by Chinese President Xi Jinping in 2013 to jointly build the Silk Road Economic Belt and the 21st Century Maritime Silk Road and connect China to Central Asia and Europe, an area spanning more than 65 countries.
Addressing the Turkey-China Trade and Investment Seminar on Thursday, Deng said the project has contributed to the development of cooperation in many areas between Turkey and China.