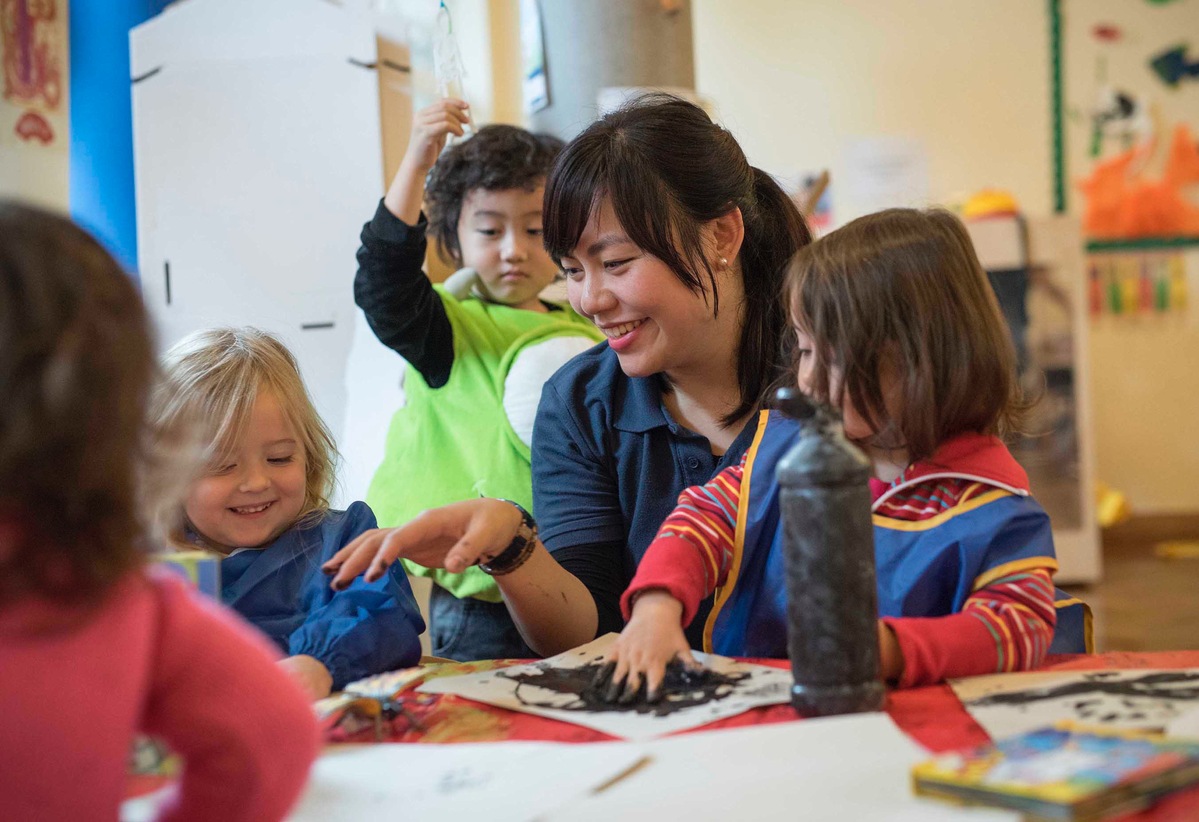 Chinese teacher plays with children at bilingual prep school Kensington Wade in London. [Photo provided to China Daily]
JiaYi Education is planning to open British-style preschools in China and acquire more childcare centers in the United Kingdom, following its recent purchase of Devonshire-based nursery group Bambinos, a company associate said.
The Beijing-based education company plans to purchase more British facilities and open nurseries in China under the Bambinos brand, having acquired the firm's childcare centers in Plymouth, Plymstock, Woolwell, and Tavistock in Southwest England as part of a multimillion-pound deal last month.
"We are looking for more investment opportunities in Britain," said Xiao Li, chief executive of London Thames Capital, an advisory firm that represents JiaYi Education in the UK.
"JiaYi is interested in the management system and curriculum of British nursery stage education, and wants to bring it back to China," Li added.
The deal is thought to be the first acquisition of a UK preschool group by a Chinese investor. Western-style preschools have become increasingly popular in China, and Chinese interest in British early-year education has lifted the value of childcare centers around the United Kingdom.
Jemma Honey, chief executive at Bambinos, said that the UK early years foundation stage curriculum is seen as a "beacon of good practice" globally.
"The approach is very much learning through play, it's holistic, viewing the child in an inclusive manner," Honey said. "It could be seen as less rigid and formal as other early-year curriculums around the world. It gives children a good grounding for their future and provides good outcomes. That's very attractive for Chinese investors."
JiaYi Education runs online courses and owns 40 weekend and after-school education centers in China. The company has developed mathematics teaching systems for primary and secondary level that are used by 1,100 schools around the country.
Going forward, JiaYi will send Chinese teachers to Bambino nurseries for training, while Bambino management will go to China later this year to advise on further expansion plans in Asia.

Source: ChinaDaily
Please
contact us
in case of Copyright Infringement of the photo sourced from the internet, we will remove it within 24 hours.