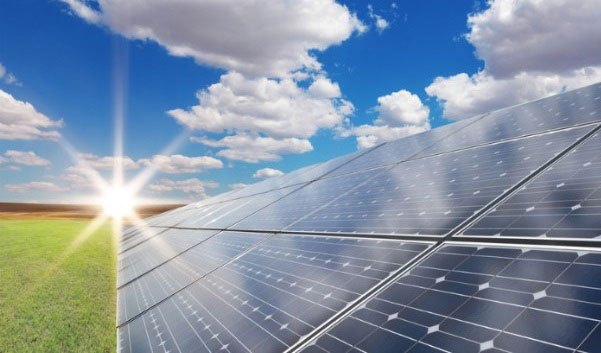 Sepco1 Construções do Brasil, a subsidiary of the Powerchina group, has reached an agreement with the state government of Mato Grosso, in Brazil, to build large solar power plants over the next few years, the first of which will require an investment of US$307 million, according to a recent report in the China-Lusophone Brief (CLBrief).
The text published in CLBrief, a news service about China and the Portuguese-speaking countries, also said that the company, which has its headquarters in the city of Vera, is already building a power transmission line in the north of the state, specifically between the towns of Cláudia and Paranatinga.
During the signing of the agreement, State Governor Pedro Taques, announced that different Chinese companies are planning to invest in the next five years about 5 billion reais (US$1.5 billion) in various power production projects using biomass and solar energy
One of these companies is CED Prometheus, which last February signed an agreement with the state government to invest US$300 million in an energy production project in Chapada de Guimarães to supply local industries.
Some of China's solar energy groups are already in Brazil, either with local factories producing solar panels or with contracted supply of panels built in China to companies already present in the Brazilian market.
The BYD ("Build your dream") group from Shenzhen, a special economic zone adjacent to Hong Kong, invested US$45 million in the construction of a solar panel factory in Campinas,100 kilometres from the city of São Paulo. The factory, which started operating in April 2017, has an annual output of 200 megawatts.
In June of that year, the group agreed with the State University of Campinas to set up a research and development centre focused on photovoltaic technology, the first of its kind outside China, where it has a research and development team of around 20,000 engineers.
Trina Solar, a Chinese company that is one of the world's largest producers of solar panels, entered the Brazilian market in 2007, but differently to BYD, it only imported panels produced in the factories it has in China, having opened only an office in Brazil to guarantee after-sales service.
Another Chinese company that has entered the Brazilian market is JA Solar, which has an annual production capacity of 5.5 gigawatts and since 2010 has focused on sales abroad, where it obtains more than half of its revenues.
JA Solar, which in July 2017 opened a subsidiary in Brazil to support customers, has signed a contract with Italian group Enel to provide solar panels with a capacity of 300 megawatts to build a solar power plant.
The text published in CLBrief recalls that China is one of the world's main producers of solar panels, where three of the five largest companies in the sector are located. In the 2015 to 2021 period China is expected to account for 36% of the total solar energy production capacity on the planet.

Source: Macauhub
Please
contact us
in case of Copyright Infringement of the photo sourced from the internet, we will remove it within 24 hours.