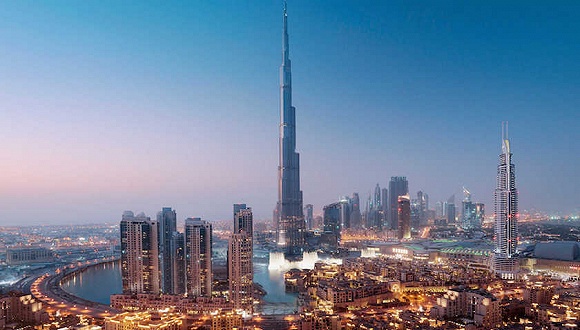 Three Chinese companies will be investing $47 million to set up manufacturing facilities in Khalifa Industrial Zone Abu Dhabi (Kizad) as bilateral trade ties between the two countries strengthen, officials said on Thursday.
The three companies are Nantong Suzhong Construction Company Limited, Lianyungang Anlun Oilfield Chemical Company and Jiangsu Dafeng Port Holding Group.
Chinese companies are investing heavily in Kizad managed by Abu Dhabi Ports, with total investments amounting to close to $1 billion in the last one year alone.
Fifteen Chinese firms are currently investing in Kizad, including three firms which announced their plans on Thursday. "We expect more Chinese investment in Abu Dhabi as it is focusing on manufacturing whether in downstream sector, petrochemicals or aluminium or hitech industry. There is a big opportunity for Chinese firms," He Song, economic and commercial counsellor from the Chinese Embassy in Abu Dhabi told Gulf News on Thursday.
He said the launch of the UAE investment law would give a boost to foreign direct investment in the UAE.
"The Minister of Economy mentioned that investment law would be launched by the end of this year. All investors including Chinese investors are expecting this law and this will promote FDI in the UAE."
The bilateral trade between China and the UAE is growing and the figure for 2017 was about $42 billion.
"The bilateral trade in 2014 was about $50 billion but it has come down in the subsequent years and has recovered in 2017 to reach $42 billion. Trade volumes will increase in the coming years as there is a large area of cooperation between the two countries especially in oil and gas industry, banking and other sectors."
Chinese firm Cosco Shipping Ports Limited is also involved in the construction of a new terminal at Khalifa Port with operations expected to commence in the first quarter of 2019. The total investment is about $400 million.
In the oil and gas sector, China National Petroleum Corporation (CNPC) and CEFC China Energy signed a 40-year concession agreement with Adnoc last year to develop the emirate's prized onshore oilfields which will produce roughly about half of Abu Dhabi's oil production.

Source: Gulf News
Please
contact us
in case of Copyright Infringement of the photo sourced from the internet, we will remove it within 24 hours.