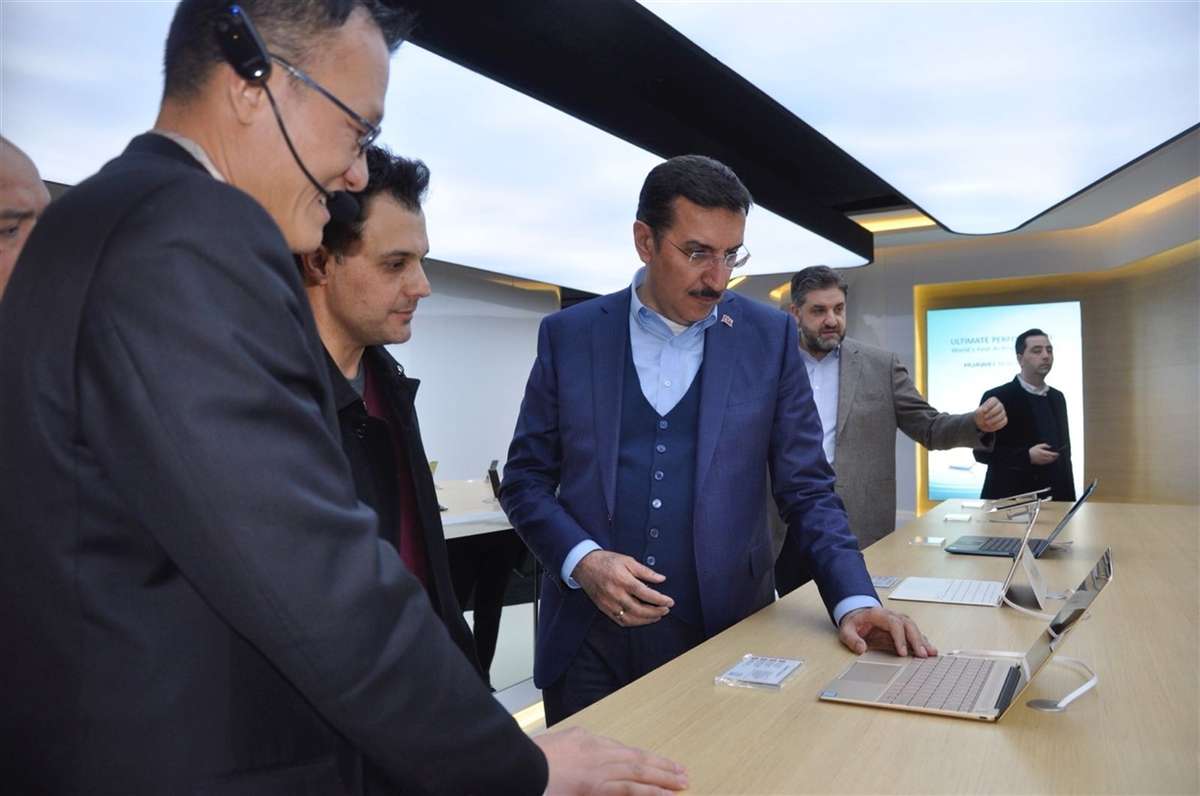 Customs and Trade Minister Bülent Tüfenkci called for Chinese investors to invest in Turkey, underlining that both countries have potential advantages and opportunities to offer each other.
Paying a visit to China as part of the First Global Cross-Border E-Commerce Conference, Tüfenkci underlined that China is one of the most important economic powers of the region and the world, state-run Anadolu Agency reported on Feb. 11.
Tüfenkci also highlighted the fast growth of e-commerce around the world recently and the considerable progress that both Turkey and China have made in this field.
"The share of e-commerce in our economy has reached 3.6 percent, which is growing thanks to our regulations," Tüfenkci said.
Meanwhile, e-commerce practices in Turkey, which aim at increasing trust in e-commerce and preventing misleading acts of businesses, such as the security stamp and ETBİS (Electronic Commerce Information System), attracted great attention at the conference, Tüfenkci said. He added that more regulations and practices will be implemented in this direction.
Tüfenkci also said they had a fruitful meeting with the General Administration of Customs Minister Yu Guangzhou and decided to cooperate in different fields, such as the data exchange, as well as the Customs Mutual Assistance Agreements, which was previously signed between the two countries.
"China stands as one of the most important economic powers of the world and Turkey should be economically active in China, too," Tüfenkci said.
Reminding that China is the largest exporter to Turkey, Tüfenkci said the imbalance between Turkey's imports from China and its exports to China should be eliminated.
"We have called for increasing our exports to China and attracting more Chinese investors to Turkey. Turkey has opportunities for China and cooperation between the two countries must be our priority," Tüfenkci said.
Tüfenkci also met officials from Chinese tech giant Huawei, which has already been investing in Turkey for 15 years, and called on them to increase their investment in Turkey and build stronger cooperation.
Tüfenkci thanked Turkish Ambassador to China Emin Önen for his efforts to promote Turkey for Chinese investors.

Source: DailyNews
Please
contact us
in case of Copyright Infringement of the photo sourced from the internet, we will remove it within 24 hours.