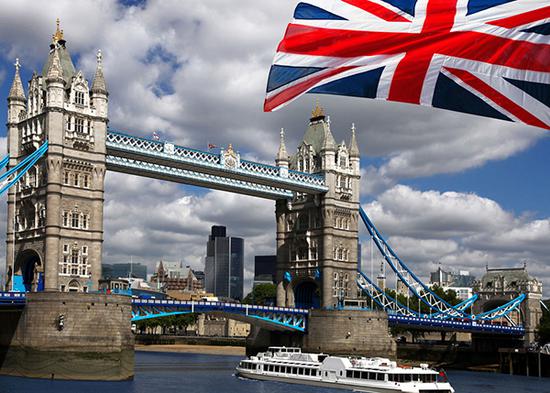 While the EU-UK talks to agree on an orderly divorce have stalled, Chinese investors are willing to pour more money in the exiting member state over the coming years despite the uncertainty around its future relationship with the bloc.
According to a survey released on Monday (20 November), Chinese money does not seem to be affected by the type of relationship that London would maintain with its former partners.
More than half (58%) of the 81 Chinese companies interviewed for the Global Investment Decision Makers Survey indicated that they are more likely to invest in the UK over the next five years.
The figure is even higher than for the rest of the EU, where 47% of Chinese respondents said they intended to invest.
For Michael Collins, CEO of Invest Europe, these numbers demonstrate "the underlying strengths of the UK and the wider EU economy"."Although Brexit poses new challenges, Chinese investors still see opportunity," he told EURACTIV.com.
Conversely, 55% of investors based in Germany and 52% from France say they are less likely to invest in the UK because of Brexit. Meanwhile, US investors said that their plans would remain unchanged over the next years.
Around 360 senior staff at various firms were surveyed by Ipsos MORY for the study, commissioned by Invest Europe ahead of Europe's Invest Week.Chinese firms' attitude toward Brexit contrasts with a growing anxiety among the largest European companies about the possibility of a messy break-up.
"Almost all of our members are expecting that Brexit will have an impact on their companies," said Benoît Potier, chairman of the European Round Table of Industrialists (ERT), a business organisation."A hard Brexit would be most damaging for investment and jobs," he added.
Optimism
Still, European companies remain upbeat about their future. A total of 80% of ERT members, which includes some of the largest European companies, are confident about the European and the global economy, a survey published on Monday said.
But this positive outlook "comes at a time of unprecedented challenges for Europe relating to Brexit and increasing market barriers globally," Potier warned.
As Europe's investments remain below pre-crisis levels, EU institutions and member states are eyeing foreign money as a key component to fuel national economies.
Chinese investors are the most positive about the EU's efforts. A total of 93% believe Brussels is "serious" about appealing to international investors, well above the US partners (77%) or German investors (43%).

Source: Euractiv
Please
contact us
in case of Copyright Infringement of the photo sourced from the internet, we will remove it within 24 hours.