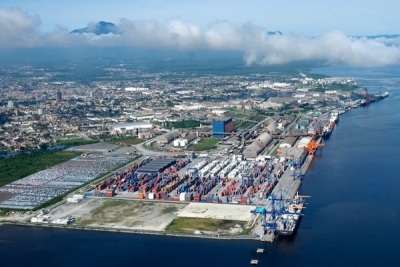 China Merchants Port Holdings has inked a deal to purchase a controlling stake in Brazil's TCP, marking the Chinese group's business expansion to the Latin America region.
CM SPV, wholly-owned by China Merchants Port, has entered into a share purchase agreement with TCP to acquire 90% of the issued share capital of TCP at an agreed price of BRL2.89bn ($929.14m).
The remaining 10% stake in TCP will be held by Brazilian investment holding firms Soifer, Pattac and Tuc Par.
"The acquisition of TCP will allow the group to expand its business to the Latin America region and further consolidate its position globally," said China Merchants Port.
"Furthermore, the investment will provide the group the opportunity to make use of the marine transportation hub of TCP to develop its logistics network, export/import and industrial zone and potential residential projects and related financial service platforms, allowing for greater commercial synergies within the group," it explained.
TCP is principally engaged in operating the container terminal concession in the port of Paranagua. The port has an annual capacity of 1.5m teu which will be increased to 2.4m teu upon completion of a planned expansion scheduled to be completed by the second half of 2019.
In April last year, TCP announced the renewal of the terminal concession contract for an additional 25-year period, ending in 2048.
Meanwhile, China Merchants Port had announced a 9% rise in first half throughput to 50.2m teu on the back of stable growth seen at its ports in China. The group also has port operations internationally in other parts of Asia, Africa, Europe, Mediterranean region, and the US.

Source: Seatrade Martitime News
Please
contact us
in case of Copyright Infringement of the photo sourced from the internet, we will remove it within 24 hours.