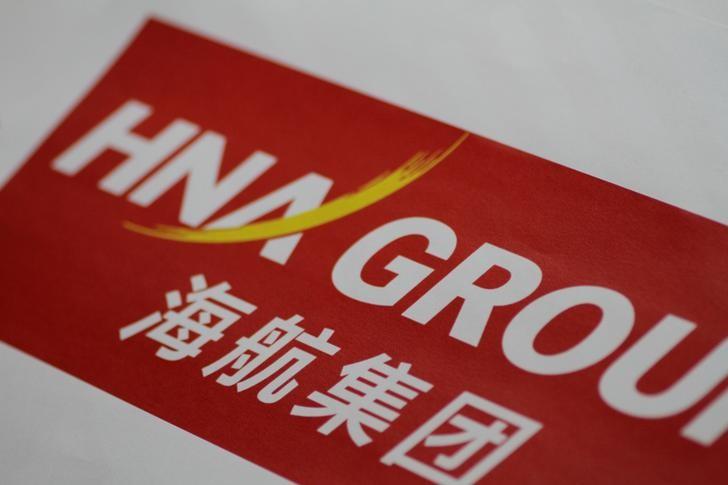 Chinese conglomerate HNA Group has completed the acquisition of a 16.2 percent stake in Swiss airport retailer Dufry AG (DUFN.S) from Singaporean sovereign funds GIC and Temasek, Dufry and HNA said.
No value for the deal was given, but the stake would be worth about $1.4 billion, given Dufry's current market capitalization of $8.5 billion. HNA's total stake in the Swiss group will rise to 20.92 percent, the firms said.
HNA, one of China's most acquisitive conglomerates with businesses spanning aviation to financial services, also said on Monday it is progressing its proposed $1 billion purchase of Singapore-listed logistics firm CWT Ltd (CWTD.SI).
The moves come as China's state planner said last week it will strengthen rules to defuse risks for domestic companies investing abroad, and curb "irrational" overseas investment in its Belt and Road initiative.
M&A transactions by Chinese companies in countries that are part of the Belt and Road initiative are soaring, even as Beijing cracks down on China's acquisitive conglomerates to restrict capital outflows.
Regulators in June ordered a group of lenders to assess exposure to some of the more aggressive dealmakers, including HNA. At least two of HNA's overseas deals have hit a hurdle as a result of the crackdown on transferring money outside China, sources said.
HNA said the Dufry shares purchase was in line with China's Belt and Road policies, as Dufry's businesses cover many countries and regions on the Belt and Road map. Dufry runs more than 2,200 duty-free and duty-paid shops across five continents.
Dufry said the two companies have started to look at possible areas of collaboration, with a view to getting more business from domestic and international Chinese travelers.
HNA said its acquisition of Dufry shares was funded entirely by offshore capital.
HNA is now Dufry's largest shareholder, a person familiar with HNA said.
Separately, HNA, which has been in exclusive talks with CWT for more than a year, said one of its fully-owned subsidiaries will hold a meeting in September to seek approval from shareholders for a transaction. It expected a notice of the general meeting to be sent to shareholders on Monday.
HNA said in April that its subsidiary HNA Belt and Road Investments (Singapore) Pte. Ltd would offer to buy CWT for nearly $1 billion.

Source: Reuters
Please
contact us
in case of Copyright Infringement of the photo sourced from the internet, we will remove it within 24 hours.