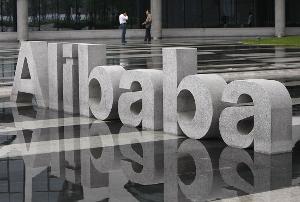 China's e-commerce giant Alibaba will invest $1.1 billion in Indonesia's largest online marketplace Tokopedia.
Previously, the Jakarta-based e-commerce had completed seven rounds of fundraising totaling $247.7 million, with investors including Softbank and Sequoia Capital.
In May, Alibaba's rival JD.com was rumored to invest millions of dollars in the Indonesian company.
Alibaba's move is a latest step in the company's expansion of its online retail business in Southeast Asia.
Before the funding in Tokopedia, Alibaba had invested in Singapore-based online mall Lazada Group SA to acquire 83 percent of its stake.
In June, Alibaba announced a plan to sell Chinese goods abroad.
The company launched "Taobao Collection" site on Lazada platform that helps Chinese vendors to sell goods in Singapore and Malaysia. By the end of this year, the site will open in Indonesia, Thailand and the Philippines.
Benefiting from the earlier investment in Southeast Asia, Alibaba's international retail revenue reached 2.64 billion yuan in the second quarter of this year, surging 136 percent quarter-on-quarter, according to the company's report.
People in Southeast Asian countries have strong spending power. According to investment company Temasek, the regions' market size of e-commerce will reach $88 billion by 2025, and Indonesia is expected to comprise 52 percent of the total.
However, how to quickly send goods to people who live in more than 900 islands, is a challenge to online retailers in Indonesia.

Source: ECNS.CN
Please
contact us
in case of Copyright Infringement of the photo sourced from the internet, we will remove it within 24 hours.