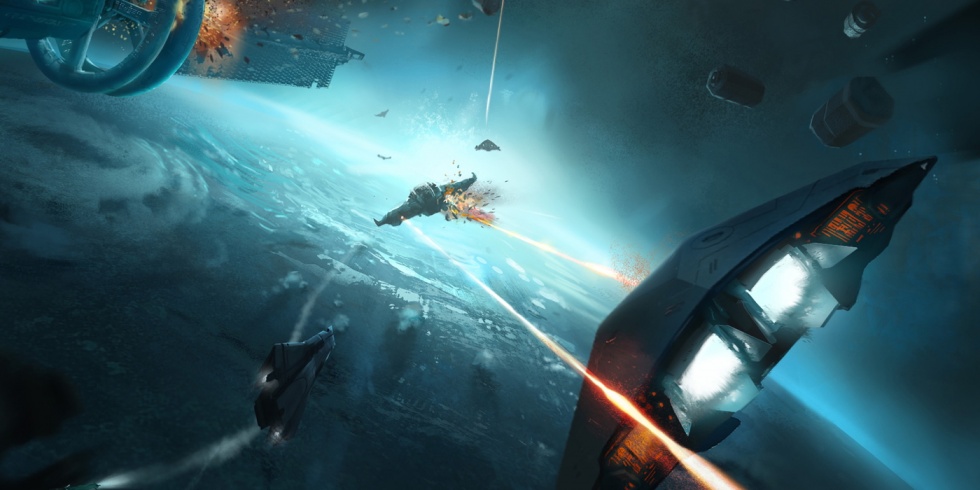 Cambridge-based Frontier Developments now has a new shareholder and, it's safe to say, a rather large one.
Chinese media giant Tencent has continued their global investment portfolio in the gaming and technology markets by taking a 9 per cent stake in the Elite and Planet Coaster developer, following the release of 'New Shares'. This equates to £17.7 million and makes the company the biggest shareholder behind Frontier chief execultive, David Braben OBE. The developer is listed on the Alternative Investment Market (AIM) exchange.
"Frontier's teams utilise highly scalable game engine technology, decades of development experience, and increasingly sophisticated live operations skills to provide highly-engaged players with complex and beautiful game worlds," said Tencent's chief strategy officer James Mitchell. "We believe that gamers in China will become increasingly interested in game genres such as space exploration, theme park management and other segments well-suited to Frontier's strengths, and look forward to helping Frontier reach those future users."
Frontier joins Riot Games, Activision, Epic Games, Supercell, Mini Clip and many other developers who have had received investment from Tencent over recent years. Tencent has been looking to expand globally to get a bigger hold of the global gaming industry. However, closer to home, the company has been criticised by Chinese authorities worried about the youth becoming addicted to gaming.
It is also believed that Frontier will use the deal to expand their reach into China's fast growing gaming market. "Tencent is the market leader in the online games industry in China and operating a premium PC games distribution platform, WeGame," added Frontier Developments' chief executive, David Braben. "This strategic investment will both help drive our scale up, and improve access and accelerate our growth into the key Chinese market. Tencent will be a powerful partner for Frontier, in what will soon be the world's largest market for entertainment."
Frontier has also recently announced an expo that will be taking place later this year in London. The Frontier Expo will be held on October 7th at the Queen Elizabeth Olympic Park in Stratford, London and hopes to have speakers from both the gaming and real life scientific community discussing the developer's games in-depth.

Source: Develop
Please
contact us
in case of Copyright Infringement of the photo sourced from the internet, we will remove it within 24 hours.