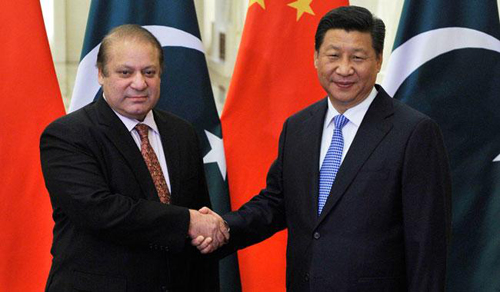 A dozen executives from some of Pakistan's biggest firms told Reuters that Chinese companies were looking mainly at the cement, steel, energy and textile sectors, the backbone of Pakistan's $270 billion economy.

Analysts say the interest shows Chinese firms are using Beijing's "One Belt, One Road" project - a global trade network of which Pakistan is a key part - to help expand abroad at a time when growth has slowed at home.

A Chinese-led consortium recently took a strategic stake in the Pakistan Stock Exchange, and Shanghai Electric Power acquired one of Pakistan's biggest energy producers, K-Electric, for $1.8 billion.

"The Chinese have got deep pockets and they are looking for major investment in Pakistan," said Muhammad Ali Tabba, chief executive of two companies in the Yunus Brothers Group cement-to-chemicals conglomerate.

Tabba said Yunus Brothers, partnering with a Chinese company, lost out in the battle for K-Electric, but the group is eyeing up other joint ventures as part of a $2 billion expansion plan over the coming years.

Mohammad Zubair, Pakistan's privatisation minister until a few days ago, told Reuters China's steel giant Baosteel Group is in talks over a 30-year lease for state-run Pakistan Steel Mills. Baosteel did not respond to a request for comment.
The negotiations come as Pakistani business sentiment turns, with companies betting that Beijing's splurge on road, rail and energy infrastructure under the China-Pakistan Economic Corridor (CPEC) will boost the economy.

The Chinese charge is in contrast to Western investors, who have largely avoided Pakistan in recent years despite fewer militant attacks and economic growth near 5 percent.

It is welcomed by many in Pakistan: foreign direct investment was $1.9 billion in 2015/2016, far below the 2007/2008 peak of $5.4 billion.

At the stock exchange signing ceremony, Sun Weidong, China's ambassador to Pakistan, said the deal "embodies the ongoing financial integration" between Chinese and Pakistani markets.

"This will facilitate more financial support for our enterprises," Sun said.

The News International
Please
contact us
in case of Copyright Infringement of the photo sourced from the internet, we will remove it within 24 hours.