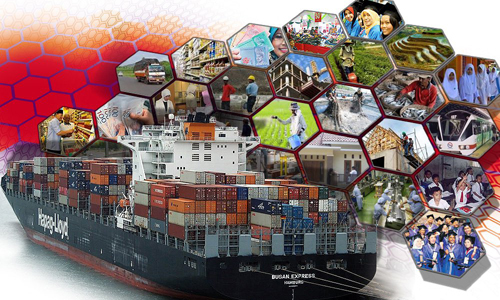 Deloitte South-East Asia Chinese Services (CSG) Group hosted its 4th CSG Leaders Meeting in Kuala Lumpur.

The Deloitte CGS includes bilingual Deloitte professionals with vast experience to advise and assist companies that engage in cross-border investments and businesses with China.

The focus of this year's meeting was to foster better cooperation and facilitation of Chinese investments in Asean, as well as the role Deloitte can proactively play in reaching out to Chinese investors to South-East Asian (SEA) countries and how they can provide strategic investment and business guidance for local businesses.

According to a recent Deloitte survey, titled "Internationalisation of China's SOW and the OBOR Initiative" of 54 state-owned enterprises (SOEs), SEA is the most popular investment destination for Chinese companies.

SEA's geographic advantage, with its rich natural resources, a population of 630 million with a median age of 28.9 (years), and with significant economic growth potential, has always been one of the most attractive and active regions for Chinese investors, said Ernest Kan, Deloitte South-East Asia Chinese Services Group Leader.

Malaysia provides the right window for investments in SEA for Chinese investors, considering Malaysia's long-standing connection with China from economic and social aspects. The country is set to play an important role in China's 'One Belt, One Road' initiative, Kan added.

The diversity and differences in SEA countries allow each country to complement each other, leading to China's overseas direct investments flowing into a variety of industries, such as real estate and infrastructure in Malaysia, manufacturing in Thailand and financial services in Singapore.

China's outbound investment flow and stock to SEA countries have grown at Compound Annual Growth Rates (CAGRs) of 27 percent and 31 percent, respectively, since 2011.

If every country is able to have a positive approach towards the 'One Belt, One Road' idea, it will definitely lead to positive outcomes for the whole region, Deloitte's Global Chinese Services Group chairperson Rosa Yang said.

Deloitte Malaysia country tax leader Yee Wing Peng opined that foreign investments not only accelerate economic growth, but significantly create new opportunities and contribute to talent development through transfer of knowledge and the creation of new talent pipelines.

It is the right time for SEA to work together, with the right people to tap into the opportunities, added Yee.

Included in the agenda were panel discussions attended by Malaysian business leaders and finance professionals. Deloitte's senior professionals provided an analysis of Chinese investments in major markets in SEA and shared insights on trends and the recent focus of Chinese investors.

The panel also discussed the implications and benefits of these investments in South-East Asia as a whole.

"Chinese investors now are looking at quality investments due to recent developments. Deloitte advises Chinese companies to identify suitable projects in SEA, that help both the investor and investee to navigate through different cultural and business complexities to facilitate successful ventures," Yang said.

Malaysiakini
Please
contact us
in case of Copyright Infringement of the photo sourced from the internet, we will remove it within 24 hours.