China, S. Africa sign deals in infrastructure, financial cooperation
Brief:
More than 600 delegates took part in the South Africa - China Business Forum, and witnessed the signing of agreements on infrastructure and industrial development and financial cooperation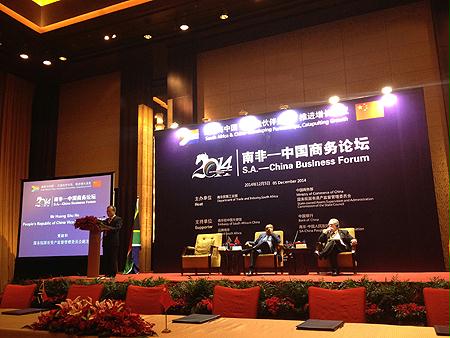 China and South Africa deepened their trade and economic ties over the weekend as the countries reached consensus on a variety of new agreements.

More than 600 delegates took part in the South Africa - China Business Forum, and witnessed the signing of agreements on infrastructure and industrial development and financial cooperation.

South African President Jacob Zuma attended the forum and encouraged more Chinese businesses to invest in his country. China is South Africa's largest trading partner while South Africa is China's only comprehensive strategic partner on the African continent.
Please
contact us
in case of Copyright Infringement of the photo sourced from the internet, we will remove it within 24 hours.