Brief:
As of January 2013, there were 7,148 companies in Europe with Chinese investment that employed 123,780 people. The amount of investment stood at about 88 billion euros.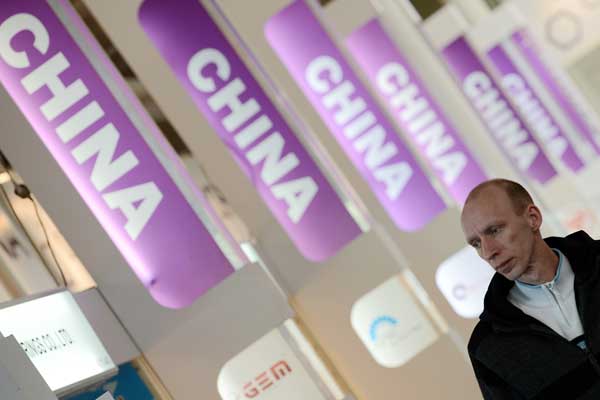 Surging investment from China helped create or preserve about 100,000 jobs in Europe during 2011-12, when the continent's economy was hit by a downturn, a report said.

The key finding is contained in the biennial Euro-China Investment Report from the Antwerp Management School in Belgium.

As of January 2013, there were 7,148 companies in Europe with Chinese investment that employed 123,780 people. A year earlier, there were only 4,525 such companies with 27,381 staff.

"We found that China's investment in Europe surged by almost any measure during 2011-12," said Zhang Haiyan, head of the research team and academic director of the university's Euro-China Research Center. "China's story of investment in Europe is still unfolding."

Zhang's team has long kept an eye on China's investment in Europe, especially since the turn of the century, when the Chinese government started to encourage its investors to "go global".

China's overseas economic activity gathered pace after the 2008-09 global financial crisis, while the European Union has experienced two recessions in the past five years. Seeking to understand the interaction of these trends, Zhang's team published the first China-Europe investment report in November 2011.

"Compared with the first report, we have drawn some very striking conclusions," said Zhang, who gave China Daily an exclusive look at the report ahead of its official launch on Thursday at a biennial EU-China forum in Antwerp.

In addition to a rapid rise in the number of Chinese-invested companies and their employees, Zhang said the assets of Chinese-invested companies have also soared.

In the first report, he calculated those assets at about 15 billion euros ($20.2 billion). As of this January, the figure stood at about 88 billion euros.

Zhang said his team's research was based on data from the Amadeus European Company Database, which contains comprehensive financial and business data on more than 19 million companies registered in 43 European countries.

Zhang said the database was probably incomplete, so the "economic map" of China's involvement in Europe was likely bigger and busier.

China Daily
Please
contact us
in case of Copyright Infringement of the photo sourced from the internet, we will remove it within 24 hours.