China is a home to 7,500 individuals with RMB 1 billion or more in total assets, which is up by 3,500on last year. Chinese millionaires are greatly interested in overseas education, investment and immigration. And they prefer to choose private banking value-added services-to offer a chance to expand one's wealth.

Overseas study
Children's education is undeniably the most important issue for Chinese millionaires. 85% of millionaires plan to send their child overseas to study, while among super-rich the figure is 90%. High school and university are seen as the most suitable periods in a child's development for overseas study.

Overseas Investment
Educating their only child in one of the world's top schools is of the upmost importance for the Chinese millionaire, and is often the first step to much greater outward investment. The boom in overseas education for their children and a desire to live abroad has driven Chinese millionaires to invest more readily overseas. One third of millionaires own investable assets overseas, with this figure reaching 55% of millionaires in Southern China. Overseas assets account for 19% of millionaires' total assets. Of those who do not possess assets overseas as of yet, nearly 30% have plans to invest overseas in the next three years.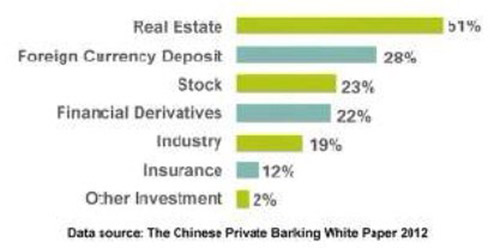 Chinese millionaires invest mainly in overseas real estate. In addition, many millionaires own vacation homes overseas.
Immigration Destinations

The attitude and perspectives of Chinese millionaires toward sending their children overseas for study reflects opinions on where to emigrate. More than 60% Chinese millionaires have already emigrated or have plans to do so in the future. The most favoured destination are the
US
and Canada.
Related News in Chinese:

六成中国富豪考虑移民 1/3拥有海外资产

Hurun Report
Please
contact us
in case of Copyright Infringement of the photo sourced from the internet, we will remove it within 24 hours.